Upload My Sinhala Remix DJ Songs And Earn Money
To publish your Sinhala remix songs on www.sldownload.net web site, please upload or email us your song(s) with following details.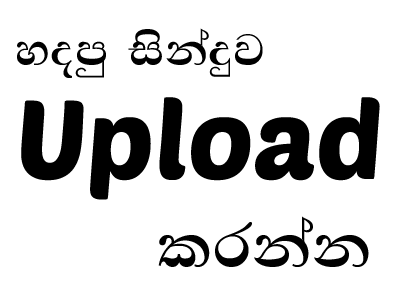 Your song must be an mp3 or wav format file
Include an image for your profile picture
Create a text file (.txt) including...

Your email address ( This will not be published )
Your facebook profile URL
Name Of The Song

Make a .zip file including all of those 3 items (song, profile image, text file)
Make sure that the name of the .zip file same as your song name
Then upload the zip file below or attach the zip file to email and send email to sldownload.net@gmail.com
if you are sending the song via email, please make sure that the subject of the email is " Publish my song ".
Upload your song files ( .ZIP or .MP3 ) here ( Maximum File Size is 50MB ! )
Upload Your .MP3 or .ZIP Files Here. Selected artists will receive a cash prize.